What better way to tell you about me than through the art of photography!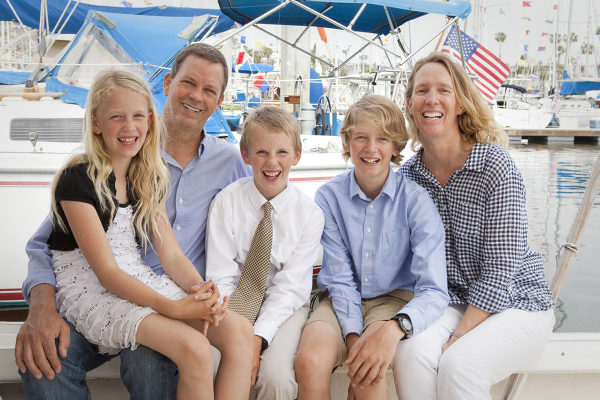 My family… they are my everything. I have an amazingly loving husband that supports all my crazy ideas whether its things to do, things to build, places to see, goals to reach… the list goes on and on.  What would life be without him?  Together we have created three amazing children – each with their own personality. They are fun, adventurous, hard workers that make each day special and worth waking up for even if one of their biggest talents is creating a laundry pile so big my eyes pop every time I see it.
I grew up on the water. Blessed by parents who loved the adventure of where a boat could take you, I sailed almost every day growing up. Now, I have the good fortune of watching my kids enjoy the same gift.  They on the sailboat, while I buzz around on a motor boat coaching them and their peers. There is nothing like the feeling of the wind blowing in your face, watching the sun set in brilliant colors, and coasting into the dock as the last light fades into darkness.
And when the wind isn't cooperating, there's always the adventures IN the water. My husband grew up IN the water instead of ON the water, so we each can offer a slightly different perspective to our children on the same ocean we love.






Although I am a stickler for details, love to be organized, and at times would love the perfect house, perfect yard, etc… I realize that life is lived when things aren't perfect. Thus, my children get to benefit from a lot of freedom. Our backyard has become their playground.  They've built fires without the use of matches (supervised of course), they've learned to use tools and splice ropes in order to build and rebuild boats, and they've (more than once) have sent my heart into shock trying new things like flips, bike jumps, slip and slides, etc. I am confident that this won't end any time soon as more adventures are sure to come.
So there you have it… it's all summed up in the four words inscribed in both my husband and my wedding bands…
"Our Journey of Love"
I can't wait to help you document your Journey of Love!